Speak the # 1 language at CCLS!
English is the language of international trade and travel. The CCLS exclusive method focuses on conversation and helps you develop your writing skills, making you truly proficient in English.

¿Tú no entiendes español?
If your Spanish stops at the 'Hola. Mi nombre es...', it's time you came to CCLS NJ. Our program includes videos and dialogues recorded by native speakers of Spanish from various countries.

FREE PLACEMENT TEST
Already know the basics?
Schedule a free placement test and find out your level.

V.I.P. CLASSES
Perfect for today's busy professionals who need a flexible schedule and individualized attention.

DISTANCE LEARNING
Don't ever miss a class. You can attend class from the comfort of your home or office.

CITIZENSHIP
Need help preparing for the USCIS interview and test? You can count on us!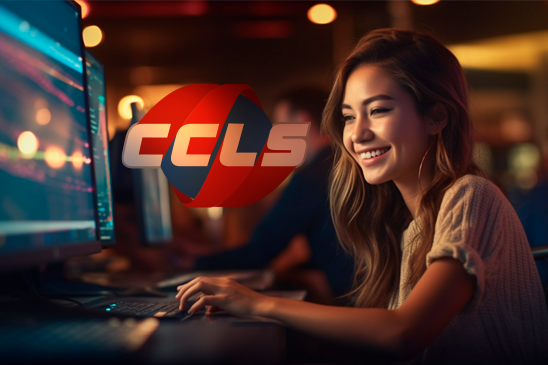 THE BENEFITS OF LEARNING A NEW LANGUAGE
Professional
In our globalized world, your career and professional success may depend on your ability to speak a second language fluently.
Academic
Most academic textbooks are written in English, not to mention that several of the world's most acclaimed and prestigious universities are located in English speaking countries.
Personal
There is no greater pleasure in international travel than being able to interact with the locals and experience their culture.
CCLS LANGUAGE SCHOOL
Located in the New York Metropolitan area, in the heart of the Ironbound section of Newark, CCLS New Jersey is a language school that offers a revolutionary and effective approach to language teaching. Throughout its 20 years in the area, CCLS NJ has achieved an outstanding position in the language education market with a solid base and infrastructure designed to meet the different challenges of adults and young adults who wish to learn a second language or perfect their language skills. We are always ready to meet our students' needs by offering courses which not only teach them a new language but also provide a wealth of cultural learning. Our students hail from many different parts of the world and all walks of life, making our classes that much more interesting.