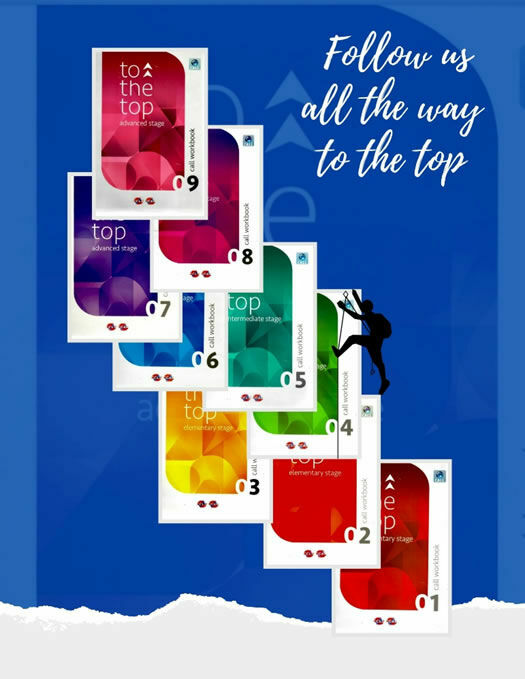 Using multimedia technology, CCLS has designed a unique program that effectively teaches adults and young adults how to communicate in the target language from day one. You will learn the language as spoken by native speakers in everyday situations and you will be encouraged to think and speak only in English. This contact with linguistic and cultural aspects of the English language helps further develop your communication skills, so you can understand and use the language naturally. Both formal and everyday American speech are introduced in each lesson to serve as the basis for all subsequent classroom work.
The student's material consists of a textbook and a workbook with optional access to a computer-assisted language learning software. Both the workbook and the software are designed to reinforce the vocabulary and grammar studied in class, and they contain listening-comprehension practice exercises. The workbook also features many TOEFL* style exercises and helps students familiarize themselves with the types of tasks and challenges presented by the TOEFL* exam.
With semi-intensive and intensive schedules, and classes starting frequently, year-round, our courses are fast and effective. Classes are offered weekdays in the morning, afternoon, and evening, and even on Saturdays. Each group consists of eight students on average, which gives you an ample opportunity to actively participate in each class and rapidly develop your conversational skills.
*This is not a TOEFL preparation course.
11 levels of instruction in group with duration of 70 hours per level (12 weeks each, depending on the frequency of your classes)
In private lessons, levels can be completed in 35-40 hours on average.
What is covered in each level? [Course Syllabus]
Regular English Program
Monday through Thursday (12 weeks / term)
Start Dates:
January 19
February 20
April 3
May 15
June 26
August 7
September 25
October 30
Holidays Observed
1/1/23 – New Year's

4/6/23 – Good Friday
4/7/23 – Easter Weekend
5/29/23 – Memorial Day
7/4/23 – Independence Day
9/4/23 – Labor Day
11/23/23 – Thanksgiving
12/25/23 – Christmas